Looking for a Mud Engineer School?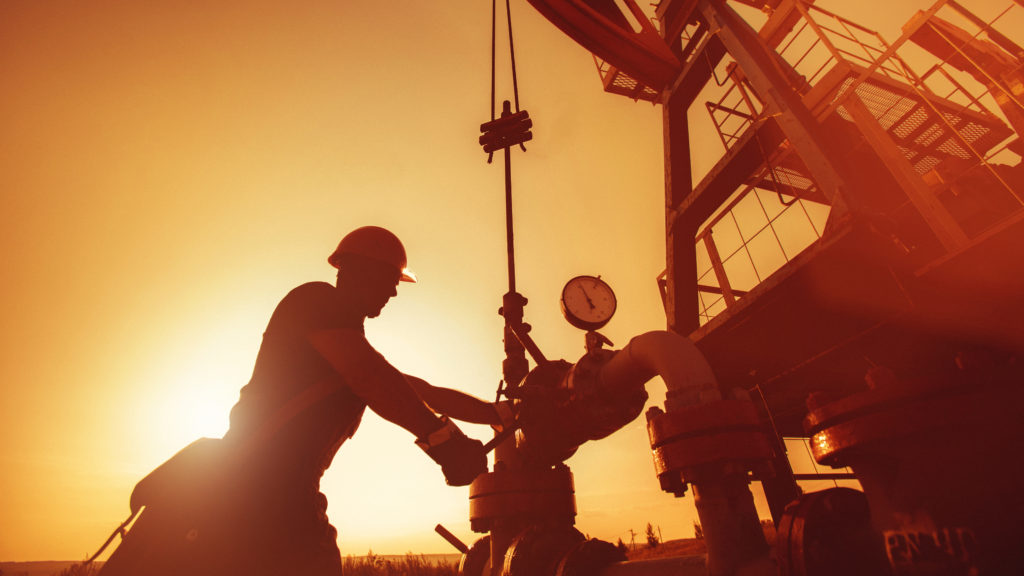 This drilling fluid engineer school prepares you for entry-level employment as a drilling fluids engineer. Over the course of this program, you will learn how to carry out mud engineering duties, you will also learn oil field chemical protocols, and oil field terminology.
Program Details:
Location: Texas
Duration: 7 weeks
If you are interested in finding out more information on our mud engineer schools please contact us now.
What does a mud engineer do?
Mud engineers, also known as drilling fluid engineers, manage the creation of "mud" – the drilling fluid used in the oil and/or gas drilling process. They work on oil or gas rigs where they adjust and mix the liquid being used, recommend drill bits, supervise equipment, and monitor testing. 
Mud engineers work with geologists and typically have a background in engineering and a specialized education in mud. They are highly trained professionals and play a critical role in the oil and gas industry. Every drilling fluids company in the world requires a mud engineer. It is a challenging and rewarding career.
How can I get a job as a mud engineer?
Becoming a mud engineer requires studying and becoming proficient in the field of drilling fluids technology. 
Some mud engineers have a bachelor's degree or a master's degree, but it is possible to get into the field with only a high school degree or GED. A few of the key things that are important to this job are:
An understanding of the drilling fluid engineering process

Basic computer and math knowledge

Communication skills

Attention to detail
How can I become a mud engineer? 
One of the best ways to become a mud engineer is to enroll in a professional mud engineering school. In mud school, you'll get the education you need to start your new career in drilling fluids technology.
Mud Engineer Jobs School 
Train for an exciting and lucrative career in drilling fluids technology
Are you looking for work or considering changing your career? The oil and gas industry has lucrative entry-level mud engineer job opportunities that pay as much as $100,000 annually. 
What exactly is a mud engineer? What qualifications do you need to break into the field? Read on to learn more about mud engineering and how you can get the training required for this exciting job in a global industry that could take you all over the world. 
Wondering about avmud engineer salary? 
The average starting salary for mud engineers is $73,000 per year, plus benefits. According to the U.S. Bureau of Labor Statistics, the annual salary range for mud engineers is $86,000 to $159,000. Mud engineers may work seven days on, seven days off, 14 and 14, 28 and 28, or make rig checks on a daily basis. 
7-Week Entry-Level Drilling Fluid Technician Course 
Do you have the interest, drive, and determination to pursue a career in mud engineering? Mud Engineer training can help put you on the path to success. We're a professional mud engineering school located in Tyler, Texas that provides professional education in the demanding field of drilling fluids engineering. 
We have a 7-week Drilling Fluid Technician course that can give you the education and competitive advantage you need to begin your journey in mud engineering! 
Mud Engineer School Curriculum 
Our comprehensive curriculum provides graduates with technical knowledge, practical skills, and background that are essential to excel in today's energy sector. Students will learn how to analyze fluid and administer treatment properly, and manage any drilling fluid, on any rig anywhere. Class training includes extensive discussion and testing procedures on both water-based and oil-based fluids. We use patented processes and follow a proprietary curriculum not taught at any other fluids school in the United States or abroad.
More than 800 students have graduated from our program within the past 12 years. Our past graduates have been employed by every major drilling fluids company in the industry.
What you'll learn
Students who complete our program will be prepared for above-average entry-level employment as a Drilling Fluids Engineer (Field Service Representative). You'll learn:
How to carry out duties you'll perform in the oilfield

How to properly engineer a drilling fl

uid to required parameters

How to identify mechanical, formational, operational, and fluids challenges and approach each challenge safely with a viable solution

Oilfield protocol

Oilfield terminology structure

Safety guidelines

Product, service, and technical engineering 

Communication skills

…and more!
Highly experienced instructors
Our instructors have logged over 50 years in the field, primarily working in the Deep Water in the Gulf Of Mexico. They share their expertise on the technical aspects of fluids and the practical application of that knowledge.
Large classroom and lab facility
You'll learn how to analyze and test field fluids in our mud labs. We have over 2,100 square feet of office, classroom, and lab space.
Free job placement assistance
We work closely with local and national professional placement services to assist graduates and help them find employment.
Graduates of our program have found engineering jobs at fluids companies and operators in the oilfield services industry throughout the world.
Why we're different
Our robust curriculum, industry expertise, and free job placement assistance are just a few of the reasons why we're different from other mud engineer schools. But there is another important reason why we stand out: Other mud schools are private and owned by Big Mud companies. Our curriculum mirrors that of all three major fluids companies and we utilize their manuals and field training materials. We prepare our students to work anywhere, not just for one particular company. 
Admission requirements
Complete an interview with an admissions representative

Be at least 17 years of age (applicants under the age of 18 require written permission from a parent or legal guardian in order to enrole), 

High school diploma or GED

Personal laptop computer to use in class (we may provide is some cases)

Basic, hand-held calculator to use in class

Complete a registration form and final contract

Tour our facility if possible 

(Veterans only) In addition to the above, Veterans must submit copies of all post-secondary institutions, military transcripts, your Certificate of Eligibility, and a copy of your DD-214
Ready to get started?
Train for your new career in drilling fluids technology. Our School is approved and regulated by the Texas Workforce Commission. When our students graduate from this 7-week course, they are prepared professionals, trained in the details of proper fluids engineering. Oilfield activity is currently moving in a positive direction. Get the education you need to take advantage of new mud engineer job opportunities. Register today! 
Mud Engineer School FAQs
Baker Hughes Mud Engineer School
Halliburton Mud Engineer School
Mud Engineer School Online
Mud Engineer School Cost
Mud Engineer Salary
Mud Engineer School Texas
Mud Engineer Jobs
We're Hiring!
If you're looking for jobs in the oil & gas field Oilfield Chemical Company is your resource for finding the right job to utilize your range of skills!
Best in Service
When you work with us we provide extensive technical service backed by a second-to-none research laboratory.
We also ship worldwide; please contact us now to hear more about our oilfield chemical products.
Looking for a job in Oil &Gas?